About Abe's of Maine
Welcome to Abe's of Maine. Let us tell you a little bit about our history.
Abe's of Maine has been a family owned and operated business since our inception in 1979. Originating as a Mom and Pop electronics retailer in Old Orchard Beach, Maine, we began to cultivate the outstanding customer service we are proud to provide for our customers today.

As our business continues to grow and reach new places, our commitment to outstanding customer service will always remain constant. Our customers are our number one priority; we pride ourselves on meeting your needs and exceeding your expectations every day.
Once you see the savings we offer, speak with our knowledgeable sales or customer service staff, we are confident that Abe's of Maine will be your favorite shopping destination and for your added assurance.
* Please read complete policy for details.
Here are just a few more reasons why you should shop at Abe's of Maine.
Brand new and factory fresh merchandise.
Products include USA Manufacturer's Warranty only when stated.
Low Prices - Save up to 50% off prices found at common retailers.
Quick Turnaround - Most orders ship within 24-48 hours.
Well-informed and polite sales staff.
Our goal is customer satisfaction and we appreciate your patronage! So, remember Abe's of Maine for all your online shopping needs.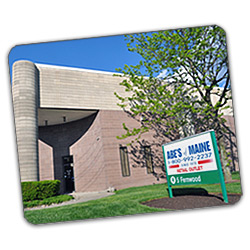 By Phone:
1-800-992-2237

Sales Department
Sunday: 10:30am-6:30pm
Monday - Thursday: 10:00am-7:00pm
Friday: 10:00am-3:00pm
Saturday: Closed

By Phone: 1-800-992-2237
Customer Service Department
Sunday: 10:30am-3:00pm
Monday - Thursday: 10:00am-6:00pm
Friday: 10:00am-2:00pm
Saturday: Closed